How We Do

We insist in taking the innovation as driving force of development, strong technical support as survival foundation in Benepure.
Why Choose Us

Benepure is a global manufacturer and supplier of high-quality healthy ingredients for
the pharmaceutical, cosmetics, functional food, and feed industries.
With over 300 beneficial substances in stock, we provide new,innovative and functional products for today's competitive marketplace all over the world.
Benepure devotes to developing higher-standard and safer beneficial substances.
Safty

Stringent certification guarantees efficient traceability of our products.
Four audits are conducted annually in our company.
Quality standards are surveyed by over 50 clients annually.

High Efficiency

Specialized cultivation and supply system for raw materials have been globally set up which assure our raw materials of unsurpassed quality and the best price .
Efficient scale production lead to lower cost
Customized service from carat class to tonnage class production satisfies the needs of our customers.

Competitiveness

Working with several scientific research institutions makes it possible for us to research innovative products and shorten the cycle of launching new products into market.
Continued innovation in technologies and products enable us to manufacture added-value products.
Innovation and Technology

We follow the founding principle of innovation to explore new solutions, adapt to the market changes and meet the needs of different clients.
Innovation has brought us strong technical supports, qualified talents, first-rate technologies, high-tech facilities and superior products.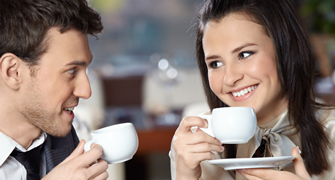 Benepure's PhDs and engineers that form the scientific teams come from diverse backgrounds in food processing, chemistry, biochemistry and pharmacy sectors, in which over 15% specialized staff engage in research and development work. More than 99% personnel hold Certificates of Bacherlor's Degree and over 60 specialized employees make it possible to drive Benepure's research and development.
Benepure's manufacturing system standard, above many countries' GMP certification standards, conforms to all the requirements set by food, pharmaceutical, cosmetics and
feed industries. The company benefits from its advanced, high-standard and scale production technologies which enable it to manufacture
good quality products with stability and high acquisition. It also implements environmentally friendly manufacturing processes and emission pollution reduction.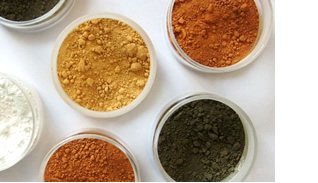 Our core business is built on the persistent pursuit and unremitting efforts for healthy ingredients. The essence of our company lies in more and higher-value products in customer services and efficient production technology in specialty products. We have strong capacity for carrying out the best solutions to add new value to products for our customers in pharmaceutical, functional food, cosmetics and feed industries.
We make great efforts to realize technology diversification for many years by updating and adjusting equipment, improving and innovating manufacturing techniques. Close connection with manufacturing base and technology center leads to our continuous progress.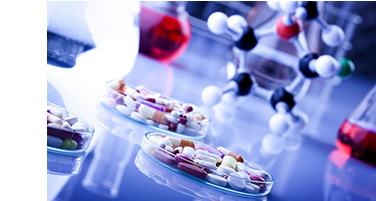 We have developed over 300 kinds of products widely used by hundreds of clients around the world, assisting them in synthesizing and manufacturing thousands of finished products. Our company has engaged in detecting pollutant and pesticide residues, offering targeted solutions for large companies of agricultural product trade, analyzing heavy metal content for cosmetics industry and testing plasticizer, benzopyrene, heavy mental, and microorganism, etc. for food industry.
We achieve complete success in research and development programs in collaboration with Moseka, a Singapore bio-pharmaceutical technology co., Ltd. The Artemisinin program with Cosa, a Japanese bio-pharmaceutical technology co., Ltd, has stepped into the last analysis and test stage. Benepure continues to go from strength to strength while bringing along the development of related industries and endeavoring to reducing pollution. Benepure has established 5 raw material procurement bases and providing over 1000 job opportunities whereas it has decreased pollutant discharge by 3o percentage points, contributing its due share to green, environmental and sustainable development.
Benepure has set up advanced Quality Control System and owns national independent laboratories for third-party testing. Benepure dependently cultivates internal talents and introduces high-tech personnel at home and abroad, forming multi-domain, multi-disciplinary, all-around and high-level team in quality control and obtaining multiple national quality certifications through joining forces with several scientific research institutions.
Quality Control System Meet the strictest quality and safety requirements in manufacturing process.
Ensure various production indexes such as equipment, reagent comply with relevant standards. Quality Assurance System Guarantee the whole manufacturing process accords with the demands of relevant standards.

Technical Service

Benepure has engaged in detecting pollutant , pesticide residues, heavy metal content, plasticizer, benzopyrene and microorganism, etc. for agricultural, cosmetics and food industries.
The third-party testing service Benepure provides assist clients in improving products, optimizing product process, raising products acquisition and achieving sustainable development strategy. Benepure has engaged in detecting pollutant , pesticide residues, heavy metal content, plasticizer, benzopyrene, heavy mental, and microorganism, etc. for agricultural, cosmetics and food industries.